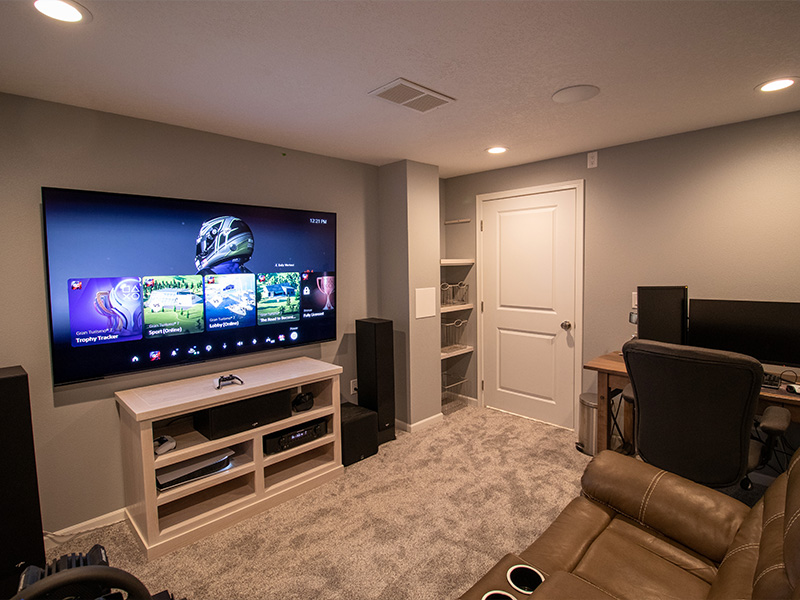 Basements
A well-designed basement remodel not only increases the usable square footage of your Cedar Valley area home but also offers endless possibilities. From creating a cozy family room or home theater or even adding a guest suite, homeowners can transform their damp and dark basements into beautiful, comfortable, and functional areas that add value to their homes.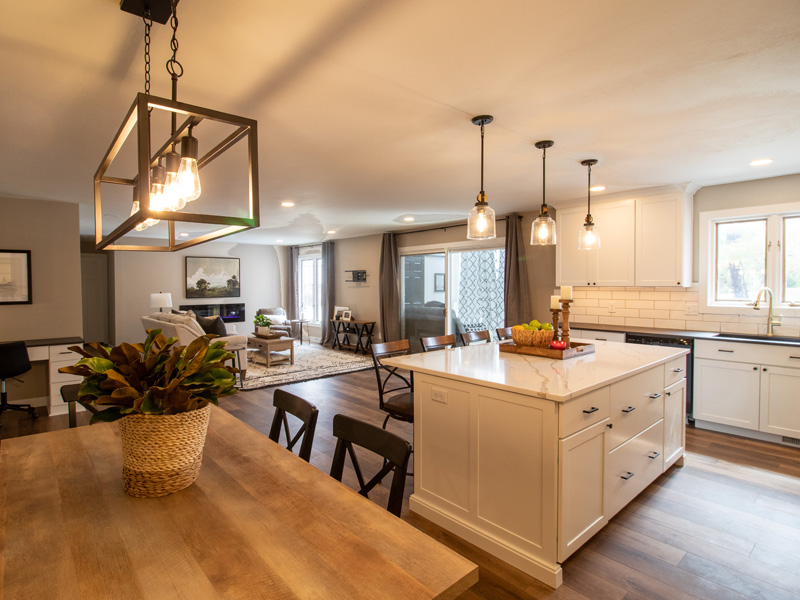 Main Floor Open Layout
Remodeling an area of your home to create an open layout floor plan can significantly increase the perceived space and functionality of your house by removing walls and barriers between rooms, allowing for better flow and increased natural light. This can improve social interaction and communication between occupants, create a more modern aesthetic, and increase the resale value of the property.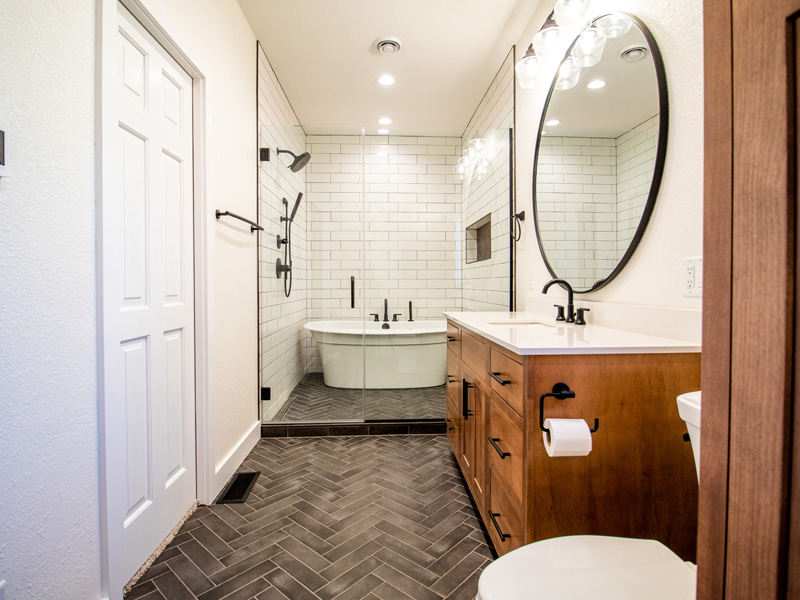 Master Bathroom Remodel
A master bath addition can increase the value of your property while utilizing unused space. Master bathroom additions add privacy to your home and can make it easier to entertain and host overnight guests.